Introduction <<<< New
"We do this for your health and wellbeing, and for the continuation of the species."
The Fourth Industrial Revolution is in full swing. The Utopians have implemented their master plan for the New World Order. For most, life is a toil. They toil to keep the massive citadels operating with their greenhouses for synthetic food production, the pods for accommodation and constant monitoring for everyone's wellbeing. A lucky few spend their days in the orchards, vineyards and grazing lands that surround the citadels. Their toil produces the fresh meat, vegetables, fruits and fine wines for the tables of the elites. Another group spend their days hauling that fresh produce to the furthest reaches of the galaxy, to the compounds and settlements of the elites.
What started as a standoff, is now a way of life. Most now live a lie. Most have even forgotten their forebearers where at war. Being ruled by an iron fist is the normal state of things. For a small number, the resistance, it is a completely different story. They grow stronger and bolder. Yet, their activities are largely ignored by their enemy. That is about to change.
Books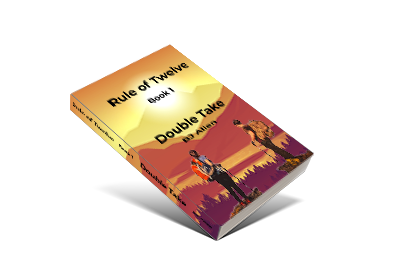 Rule of Twelve, Book 1 - Double Take
She is a keeper. Her day is spent outside the citadel tending to the fences that protect the farms lands. Unknown to the overlords that run the citadels, she has skills not typical for someone mending fences.
He is a haulier. He is about to secure his first captaincy. He works hard and keeps his head down. His true past is about to be revealed to him.
Events have just been set in motion. These events will merge their paths. Together they are about to become a major problem for those that rule.
---
Online:
Read the book right now via BJ's writing community on Locals.
---
ebook:
---
Paperback
---
Paperback (Limited first edition, signed)
Get a copy of an extremely limited, signed first edition. Only while stocks last. €35 plus postage and handling.
Payment amount includes shipping and handling. Be sure to select the correct PayPal link. Added charges may be incurred otherwise.
| Ship to: | |
| --- | --- |
| --- | --- |
| Ireland | |
| --- | --- |
| Europe Union | |
| --- | --- |
| United Kingdom | |
| --- | --- |
| United States | |
| --- | --- |
| Australia | |
Why this? Why now?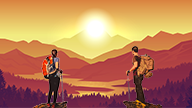 Why this and why now, you may ask. Well, let me answer that.
Time is a gift. A gift that is precious and beautiful. A gift that must be opened immediately as it comes by once only. Missing the opportunity of that gift is a travesty. Lacking in or having the absence of hope is one sure way to miss that opportunity.
I chose years ago, to use this gift to help others make the most of it too. In the space between, I love, learn and write. I do this all in the hope that we return to our truth.
My writing is futuristic, honest and brutal at times. I hope to bring focus to that which matters most: Love, choice, and truth.
The story that I am labelling 'Rule of Twelve', told over three books, presents a story of hope and love, built on traditional and conservative values in a world where even the needed linguistics have been erased. The books are based in the future. Roughly two hundred years ahead. The books present the outcomes of a world driven to the brink by the followers of the Identitarian, New Puritan, and Utopian related ideology.
The books are written from the perspective of the two main characters, Marr and Dukk. Marr is a keeper. However, that is just a cover. She is a trained warrior and part of the resistance. Dukk is a haulier, the new captain of a 'rig', a small intergalactic freight spaceship. He is street smart and aware of the unfairness of the world, but he is not part of the resistance. They are brought together by forces unseen. Grander plans are afoot to restore balance. Others have put them at the centre of that plan. They learn pieces of that plan as the story unfolds. However, at the core of the story is relationship building. Dukk and Marr build a relationship over the course of the books as they venture into the galaxy to solve a mystery and combat the worst types of evil. Their relationship draws on traditional conservative values, even though that fact isn't known to them. Their story is overlayed with other core characters, the rig's crew. I use these other characters to present concepts that are both in contrast and aligned with conservative values.
The books include a splattering of my professional knowledge of relationship building. I build it into the story as the characters get to know each other and fight to keep their emotions and urges in check. In doing so, I am trying to answer in my own mind several questions. These questions include: Can hope be brought back to conservatism? Can belief in traditional values be restored? Can belief in the importance of family be restored in today's young adults? What will help turn the tide on hedonism as the primary driving factor in today's youth's goals and ambitions? What will help society return to recognition of individual strengths rather than immutable characteristics as the primary factor in recruitment and promotion? What will help bring the youth back to belief in the higher power, that something that is greater than themselves, the one that they must, above all else, hold themselves accountable to?
I am publishing what I write, one passage at a time via subscriber posts within my Locals community. Subscribers get access to this writing. Or you can pick up the entire book when it is published.
You simply need to join the community, take up a subscription and you'll get book chapters delivered directly to you as they are published.
There is still hope and I look forward to sharing my works with you.
BJ Allen